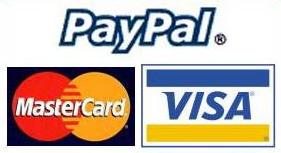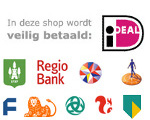 Bewaren
Bewaren
Bewaren
Bewaren
Bewaren
Bewaren
Bewaren
Bewaren
Wilo Yonos PICO1.0 25/1-6 electronic circulator pump (4248084)
Electronic circulating pump Wilo Yonos PICO1.0 25 / 1-6. For use in heating systems. PDF

-Technical Details ZIE
| | |
| --- | --- |
| Connection pump size | 1 1/2" |
| Connection type | Male thread |
| Fluid temperature | 95 °C |
| Head max | 6 m |
| Port-to-port lenght | 180 mm |
| Pressure | 10 bar |
| Pump flow | 3,6 m3/h |
| Pump lightness | DN 25 |
| Pump power supply | 230 VAC |
| Weight | 1.80 kg |
The Wilo Yonos PICO1.0 circulator is the basic type in a range of economical and highly efficient pumps. Min. pump power is only 4W! The Yonos Pico pump is used in all common heating systems, air conditioners and industrial circulation systems . Other suitable applications for the use of the pump are family houses and semi-detached houses. The pump allows both manual and automatic operation (see below).
The pump meets the requirements of the ErP directive.
Characteristics
Differences between Yonos PICO and the new Yonos PICO 1.0
Manual restart is replaced by automatic, so the manual unlock button has disappeared.
The pump can no longer be set to one of three constant speeds. Instead, the pump is set to pump bleed modes.
The pump no longer measures the flow. The pump display thus only shows the power input, head setting and error messages.
Automatic functions
Continuous power adjustment depending on operating mode
Automatic unlocking
Manual functions
Operating mode setting
Pump power setting
Venting function
Pump properties
Fast el. connection thanks to the WILO connector
Venting function
Particle filter
Blockage resistant motor
Power indication W
Display of the current transport height
Display of fault codes
Scope of delivery
Pump
WILO connector for faster power connection
Rubber seal
Installation and operating instructions
Hydraulic data
Maximum operating pressure PN
10 bar
Head max H max
6.0 m
Flow max Q max
3.5 m³/h
Minimum suction head at 50 °C m
0.5 m
Minimum suction head at 95 °C m
3 m
Minimum suction head at 110 °C
10 m
Min. fluid temperature Tmin
-10 °C
Max. fluid temperature Tmax
95 °C
Max. fluid temperature at max. ambient temperature of +25 °C Tmax
95 °C
Max. fluid temperature at max. ambient temperature of +40 °C Tmax
95 °C
Min. ambient temperature Tmin
-10 °C
Max. ambient temperature Tmax
40 °C
Motor data
Energy efficiency index (EEI)
0.20
Mains connection
1~230 V ±10%, 50/60 Hz
Rated power P2
30 W
Min. speed nmin
700 1/min
Max. speed nmax
4200 1/min
Power consumption P1 min
4 W
Power consumption P1 max
40 W
Interference emission
EN 61000-6-3
Interference immunity
EN 61000-6-2
Electromagnetic compatibility
EN 61800-3
Threaded cable connection
1 x PG11
Insulation class
F
Protection class
IPX4D
Materials
Pump housing
Grey cast iron
Impeller
PP-GF40
Shaft
Stainless steel
Bearing
Carbon, metal-impregnated
Installation dimensions
Pipe connection on the discharge side DNd
G 1½
Pipe connection on the suction side DNs
G 1½
Port-to-port length L0
130 mm